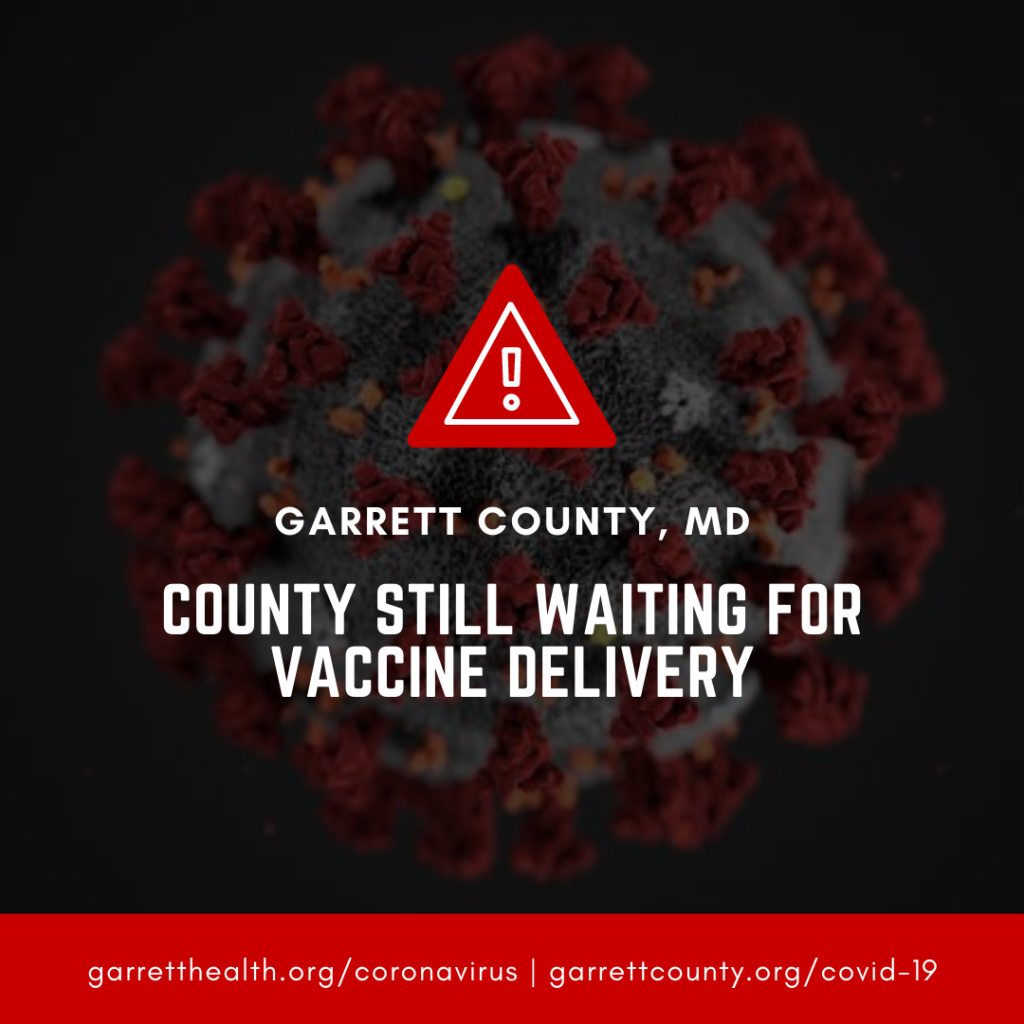 By Garrett County Joint Information Center Team
 
The Garrett County Health Department, along with many other locations across the country, continues to wait for vaccine delivery because of nationwide weather delays. A shipment is not expected to be received until at least Monday.
 
Because of the delivery delay, the COVID-19 Vaccination Clinic at the MEDCO Building in the McHenry Business Park scheduled for Monday, February 22nd, has been cancelled and all appointments are being automatically rescheduled for March 8 at the same time as the original appointment. No patient action is required.
 
As announced yesterday, the clinic scheduled for today was cancelled and all appointments were rescheduled for March 3rd at the same time as the original appointment.
 
Some of the rescheduled appointments were for second doses of the Moderna COVID-19 vaccine. Although the recommended interval between the first and second dose of the Moderna vaccine is 28 days, the CDC advises that when necessary the second dose may be administered up to 6 weeks, or 42 days, after the first dose.
"We really hope we will receive a shipment of vaccine next week to take care of our clinics on Wednesday and Friday," said Garrett County Health Officer Bob Stephens. "We will wait to reschedule any more appointments until we have more information about our vaccine delivery. Please be patient with us as we work through this unfortunate situation."
 
Persons who have appointments that were rescheduled should have received an email and a phone call generated by the Health Department through the vaccination appointment system.
 
If you have questions about your appointment that are not answered by the automated email or phone call you receive from the system, call the hotline at 301-334-7698. Please do not call about any appointments scheduled for next Wednesday or Friday. Decisions about those clinics will not be made before next week.
Support West Virginia News Hunters
Register for a FREE account to unlock all of the press releases collected on this site. Our team spends hours hunting down the latest stories from the WV area, and we appreciate every user who connects with us!
Login if you have purchased