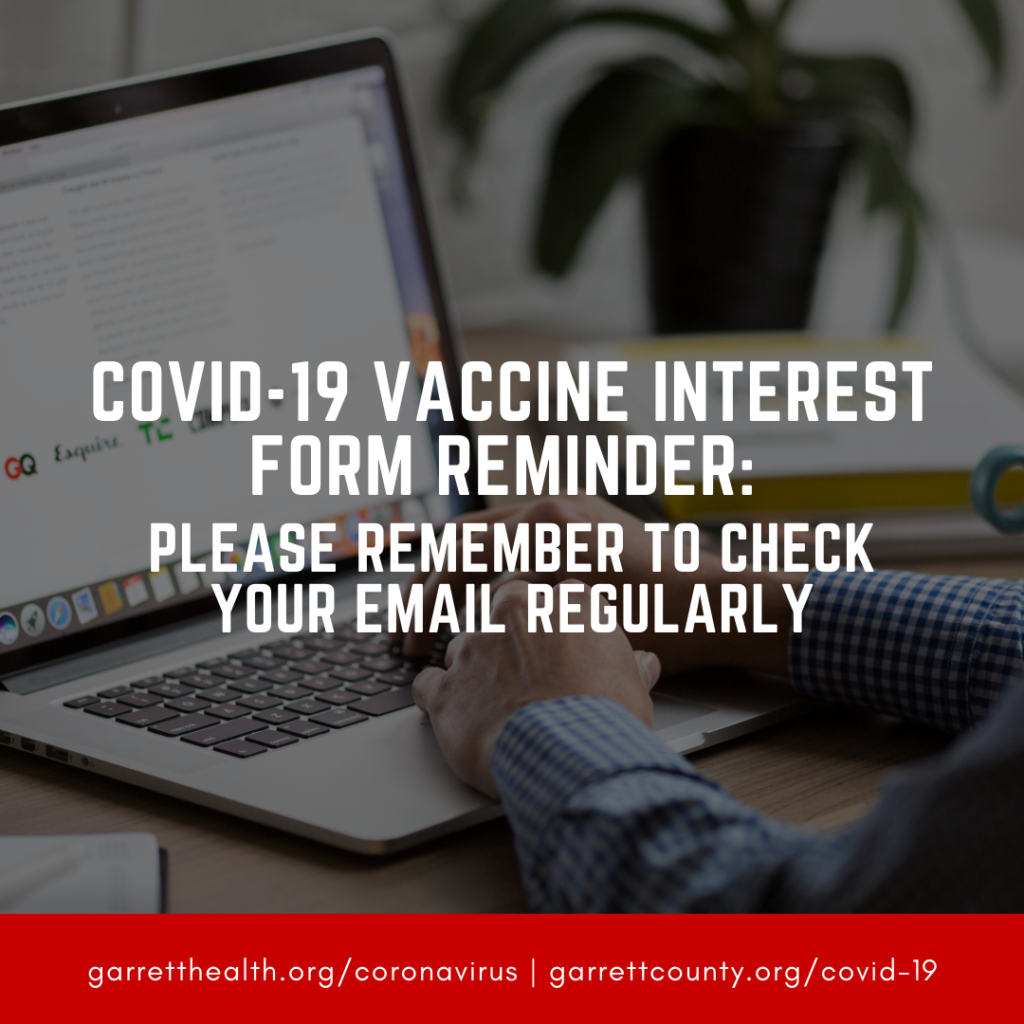 Reminder:  If you have filled out a Garrett County COVID-19 Vaccination Interest Form on garretthealth.org, and you are currently qualified to receive the vaccine, please check your email for an invitation to schedule your vaccination. Make sure you also check your spam folder. The email comes directly from the scheduling software, so it does not come from the Health Department. The email will be from Vaccination Clinics ([email protected]) and the subject will say COVID-19 Registration Invitation. Please open the email and click on the link to schedule your appointment. Links are not shareable because they are designed to only work once. If you have questions about registering, please call the Health Department at 301-334-7698.
Support West Virginia News Hunters
Register for a FREE account to unlock all of the press releases collected on this site. Our team spends hours hunting down the latest stories from the WV area, and we appreciate every user who connects with us!
Login if you have purchased