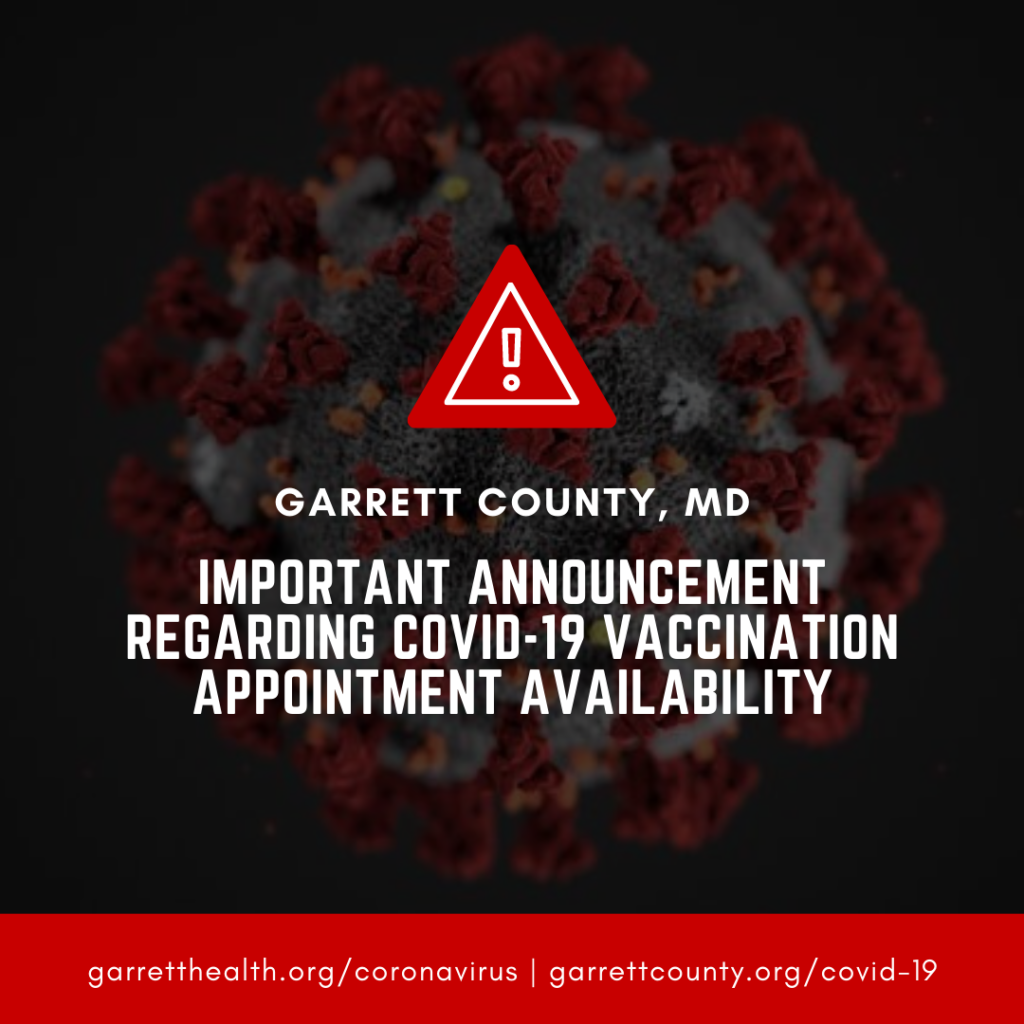 The Garrett County Health Department does not currently have COVID-19 vaccine appointment openings. When appointments become available, it will be announced on the Health Department's website, Facebook page, and local news media. Please do not call to try to schedule an appointment until there is an announcement. Thank you for your patience. Visit garretthealth.org for more information.
Support West Virginia News Hunters
Register for a FREE account to unlock all of the press releases collected on this site. Our team spends hours hunting down the latest stories from the WV area, and we appreciate every user who connects with us!
Login if you have purchased